C.A.N. is again participating in the community online giving platform: Give Great Falls!
This is a wonderful way for our community to come together and support the many nonprofits that create positive change in our world. Joining this community event gives C.A.N. both an opportunity to raise funds, and more importantly, to raise awareness.
The ASL community is a valuable component of society, and access is imperative for us to be a positive influence in our world. As we join the other nonprofits in this platform, they can see that the ASL community is here and is worth including. We also hope that it will plant seeds for increasing access and inclusion for the future.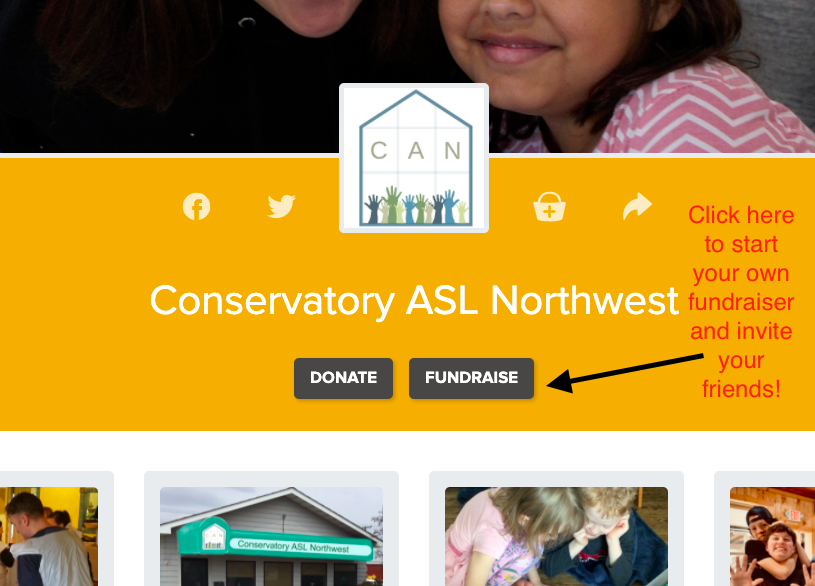 5. Support our local businesses who are supporting us! Each of the following businesses have pledged support for the Give Great Falls event. Here is a list of the days and times they have committed to:
May 3rd
Crooked Tree Coffee and Cakes – 7am – 4pm
Mighty Mo Brew Pub -Raise a Pint Night- 5pm – 8pm ($1 per pint donated)
Fuddruckers – Burgers for Benefits – 5pm – 9pm (must show coupon)
May 4th
MacKenzie River Pizza – 11am – 9pm (must mention fundraiser)
Five on Black – 3pm – 8pm (must mention fundraiser)
Enbar – Toast to a Cause – 4pm – 11pm
May 5th
Tracy's Family Diner – 7am – Noon ($2 per entree ordered)
Celtic Cowboy – 4PM – 9 PM
MT Pints – 6pm – 9pm ($1 from every pint purchase donated)
May 6th
Roadhouse Diner – 11am – 8pm
Chamber Business After Hours at Bass Clef School of Music – 4pm – 6pm
May 7th
Morning Light Coffee Roasters – 5:30am – 2pm ($1 per drink donated)
Fire Pizza – 11am – 9pm ($1 from Beer and Wine purchase donated)
Brush Crazy – Noon – 9pm (50% of purchase will be donated)
*Unless noted, a percentage of sales from the event will be donated- Check the Facebook Events for specific information*
** Please make sure to mention you are supporting Give Great Falls when you support these local businesses.
We want to give a special shoutout to
Gibney and Sons Plumbing Company
!! They supported the renovation of the CAN Center by doing a fantastic job on the plumbing and HVAC, and now they are sponsoring the Plumber's Pledge on Tuesday, May 4 for Give Great Falls!! They will match every dollar given on Tuesday, up to $600! Thank you, Brett and Julie!!!
Click on any of the logos below to visit their websites
Thank you for supporting our community!!
From the founding of C.A.N. in 2019, figuring out the details of nonprofit management, navigating the effects of the pandemic, remodeling the CAN Center, and connecting with amazing people through it all … the last two years have been quite a ride! And we are so thankful for each of you!! Every member of our community has a significant role and an impact on the progress of C.A.N. We could not have made it this far without you! And together we will realize a community that embraces and celebrates American Sign Language with access and inclusion for all. Thank you!
Together we CAN!