CorpsThat has a mission to connect the Deaf Community and the outdoors through education, recreation and careers. They host an annual fund raiser called Sol Fest, and this year Sol Fest is a hike-a-thon! With the money they raise, CorpsTHAT will be setting up the FIRST EVER Deaf run conservation corps!!! Whoot! Whoot!!
We at CAN are super excited about CorpsTHAT's mission and vision, and we have set a goal to raise $1000 for Sol Fest 2020. Will you help us? Here's how….
Join our hike on Saturday, January 9, 2021, at 12:30 PM MST
We love our community!!! Deaf Leadership, Community Collaboration, and Leading Through Service are three of CAN's seven core values. So we are going to hike Great Falls' beautiful River's Edge Trail!! We will start at the Lewis and Clark Interpretive Center parking lot. The Center is open and currently not charging admission, and they have invited us to come in and see the exhibits in the foyer and lobby, visit their gift shop, and use their restrooms if needed. So come a little early to take advantage of that great offer. (Please remember to use wisdom and follow safety guidelines to help everyone stay healthy.)
We will hike the trail to the Children's Museum of Montana, where we will have a celebration at 3:30 PM with pizza and a short presentation about the power of community and Deaf inclusion, and outdoor opportunities. The children's museum has been a wonderful partner and encouragement to CAN. They are offering their meeting space free of charge. Thank you, CMOM!!!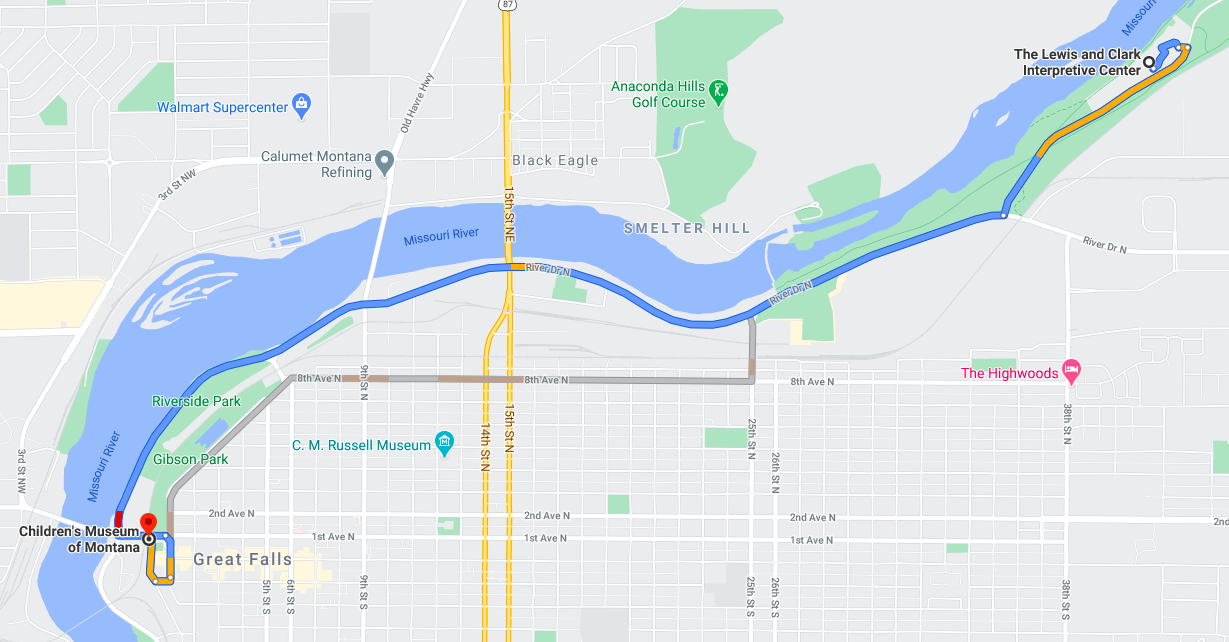 2. Donate to our Sol Fest 2020 Hike-a-Thon
The money you give does not pass through CAN, it goes directly to CorpsTHAT  to support their programs that connect the Deaf and outdoor communities through recreation, education, and career Development. This year, CorpsTHAT will be setting up the first ever Deaf run conservation corps!  The funds from Sol Fest 2020 will go toward providing needed training in leadership, technical and job skills, camping gear and tools, and will allow CorpsTHAT to hire 6 to 8 Deaf members.
There are THREE ways you can donate:
Donate directly at CorpsTHAT.org: Go to https://corpsthat.org/donate/ (Enter Conservatory ASL Northwest in the optional Company Name field to have your donation count toward our hike-a-thon pledge)
Write a check and mail to:
CORPSTHAT
1625 Covington St
Baltimore, Md 21230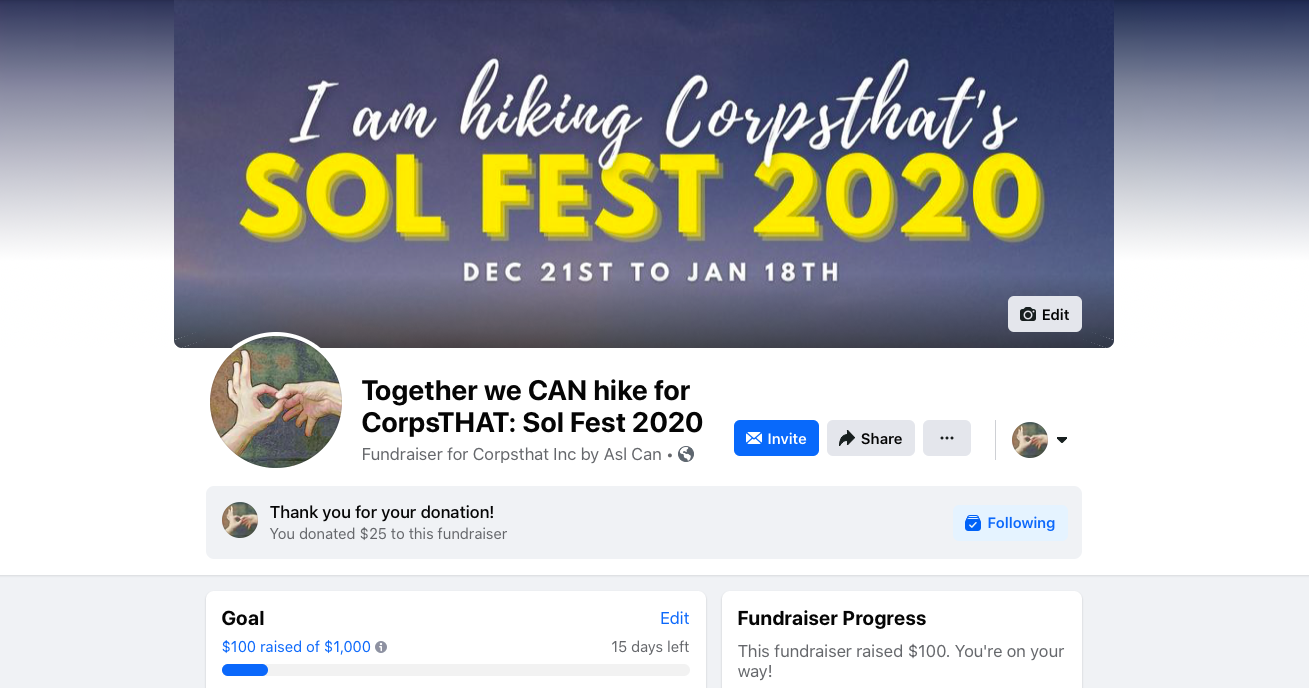 3. SHARE!!
Please share the link to this page: www.aslcan.com/corpsthat-sol-fest-2020
And please share the link to our Facebook Fundraiser page: https://www.facebook.com/donate/865187950916005/
Raising awareness for the value of Deaf inclusion in our community and outdoor opportunities will make a world of difference for us! It just takes a few seconds to clink on a link and invite friends to look. If you can't participate in any other way, please DO THIS.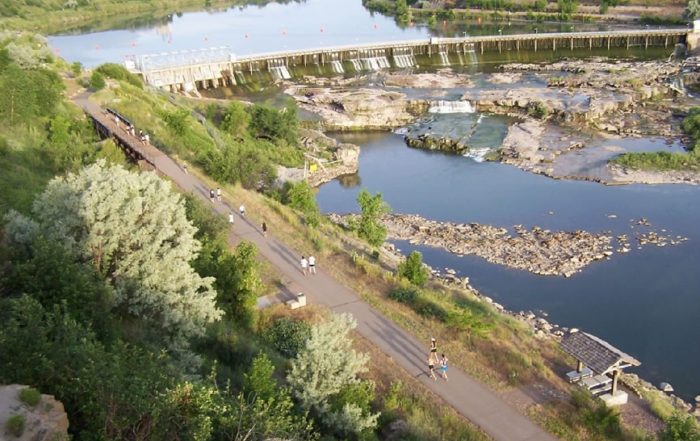 We live in an awesome state and in a beautiful city with wonderful people. Great Falls will be even GREATER as we incorporate the value and diversity that comes from including the Deaf community. 
If you plan to join the hike on Saturday, please send a quick "I'm in" to connect@aslcan.com. We will be posting more info soon with details about the hike. The trail is wheelchair accessible. We will also designate a couple exit points if you prefer a shorter hike.
Thank you to the people who, for so many years, have maintained, and supported the River's Edge Trail that now provides us with a wonderful and safe outdoor opportunity.
Thank YOU for joining us in this exciting opportunity to get outdoors, support our community, and celebrate inclusion and Deaf leadership!
be YOU. give YOU.
Together we CAN!